News Archive
August 2020
July 2020
November 2019
July 2019
April 2019
February 2019
December 2018
December 2017
April 2017
March 2017
April 2016
December 2015
October 2015
August 2015
July 2015
March 2015
January 2015
November 2014
October 2014
September 2014
June 2014
April 2014
December 2013
October 2013
September 2013
August 2013
July 2013
June 2013
---
---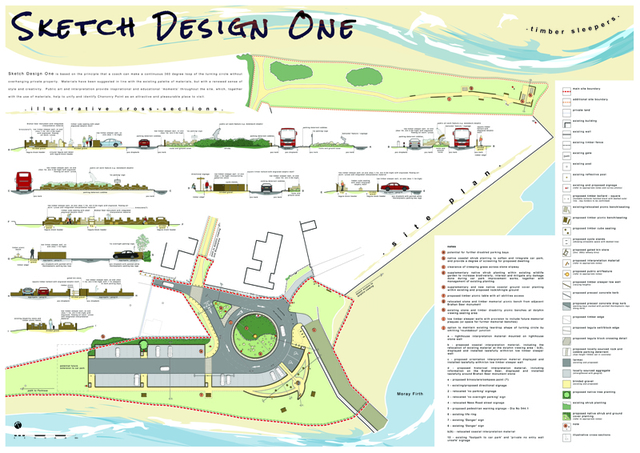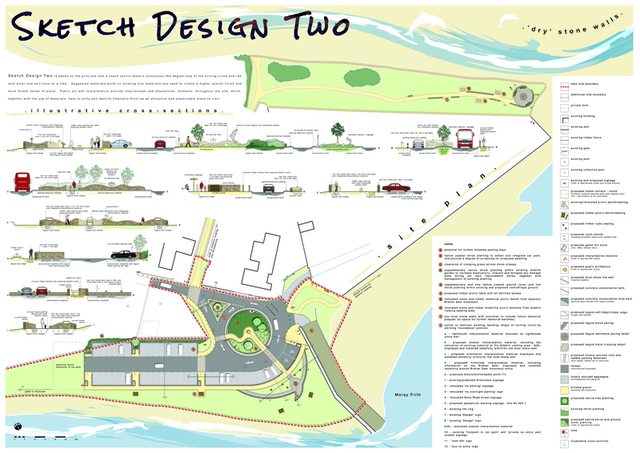 Chanonry Point lies at the end of a spit of land known as Chanonry Ness, which extends south into the Moray Firth and is within walking distance of the Ross-shire villages of Fortrose and Rosemarkie. The point has received international acclaim as one of the most regarded places in Europe to witness dolphins from the shore and as a result, is one of the top ten most popular visitor attractions in the Highlands, receiving approximately 120,000 – 140,000 visitors per year. As a consequence, the sheer volume of traffic has given rise to a range of problems for golfers, those living at the point and the unknown number of visitors who are unable to get a parking space.
The Highland Council has appointed horner+maclennan to prepare two sketch proposals to help address the issue of problem parking and to provide Chanonry Point with a sympathetic 'face-lift' that reflects the importance of the place as a valued tourist attraction.
The sketch proposals will be displayed for a week of public consultation, in the main entrance area at Fortrose Leisure Centre, together with a questionnaire, during the week commencing 9th June. There will be an all-day drop-in session on Thursday 12th June, where the proposals can be discussed with both The Highland Council and horner+maclennan.
Following the public consultation event, all responses will be taken into account in the production of a final sketch proposal.